After experiencing tremendous growth in Charlotte, Costello Real Estate and Investments has recently expanded into the Triangle. At CREI we do things a bit different. Unlike most real estate models, CREI is intentional about providing our agents the best tools and coaching to build THEIR business, not ours.
At Costello REI, our agents are more than a number. They are our business partners. We believe that providing them the right tools and coaching, coupled with their hard work, they will exceed their own expectations.
CREI is very excited to bring the same agent-centered-culture to the Triangle market. We are currently in our start up stage. If you are looking for something different and want to be apart of growing your business together with us, then we may be the perfect place for you!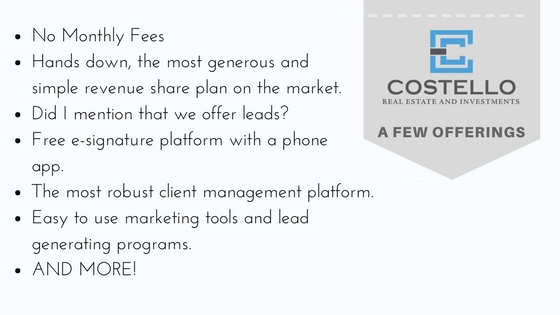 Want to know more? Complete the form below. Our conversation will be kept confidential.